Who Should Take This Program?
The "Making Time for Yourself : Enjoy and Achieve What is Most Important to You Self-Study Coaching Program" was designed to help you conquer the challenges you are facing in managing your time during the day. There are so many things in our daily lives that compete for our attention, leaving us unsure of what to handle first. As a result, we do not spend time on ourselves or on working towards achieving our life aspirations.
Are you tired of feeling trapped? Do you notice that when you plan to spend time on yourself or your ambitions; something happens which diminishes the time you set aside for yourself. You wonder if you will ever have a chance to accomplish your personal or professional goals for living the life you want.
The spare time that you do have is inconvenient for receiving guidance or support from anyone that can help you get your life on track. You would love to be able to enjoy life doing what is most important to you, but you just cannot plan your time effectively. Yes, things happen that interrupt our days, but how well do you handle it and overcome the situation?
If you are feeling overwhelmed and exhausted due to your daily chaotic schedule and cannot get control of how to delegate your time, so that you are able to make time for yourself and your goals, then this program is for you.
This self-study coaching program was created to empower you in successfully managing your hectic personal and/or professional daily life and as a consequence reducing your stress. The program allows you to work on your own by following easy step-by-step instructions and can be done at your convenience from your home or office.

What Will This Program Do For You?
If you have the willpower and are committed, this program will help you to find a way to manage the time that you do have. It will help you to create a strategy and with you sticking to it; you can begin to manage your time for accomplishing your desires in life. The program will help you to learn how to deal with the distractions, changes, and interruptions that are preventing you from accomplishing the success you hope for in life.
The simple strategies taught by the coaching program will allow you to perfect your abilities and clarify your focus, so that you are able to get more done in a day than ever before. It will equip you with everything you need to be decisive in regaining control of your schedule, no matter what.

What Does the Program Offer?
This program will help you to learn:
How to identify and maximize your high productivity and low-energy periods.

Where you are wasting your time and how to overcome it in order to get back on track.

How to take full advantage of your key energy times to get the necessary things done and have time for the things you WANT to focus on.

Strategies for increasing your productivity while reducing stress.

The 3 key elements to effective time management.


Four Simple Steps for mastering how you manage your time.
The myth around multi-tasking, and what it is really costing you.
And much more…

The coaching program includes
There are 5 modules for the program, which include easy step-by-step instructions guiding you through the program. You can take up to 30 days to complete the program, but it can be completed much sooner.
If you prefer a time management coaching program which you have one-on-one private coaching sessions throughout the program, then visit to learn more about our How to Manage Time and Stress 90 Day Program.

However, this self-study coaching program does include a one-forty-five (45) minute Private Wrap Up Coaching Session, once you have completed the program. The Private Wrap Up Coaching Session has to be scheduled and conducted within the first 35 days of you purchasing the program.
Get started today in making time for yourself and your dreams.

Please contact me via email at [email protected] if you have any questions prior to enrolling in the program.

I look forward to supporting you!


Your Instructor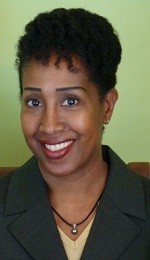 Mae Newsome is an ICF Certified Professional Coach and a Certified Human Resource Associate who has established a professional life coaching service called Changing Your Life Coaching which helps people to enhance both their personal and professional life through coaching programs that focus on:
Career Development


Leadership and Communication Skills

Life Balance and Self-Care

How to Gain Clarity in Your Life

Time Management

Visioning and Goal Setting

Interpersonal Conflict Resolution
She helps people who are ready to make changes in their business, career and personal life to move forward in living life as they always imagined. She coaches people in gaining clarity in discovering purpose in their business, career and personal life for living a peaceful, happier and more meaningful life.
Mae has a Bachelor in Business Administration and two decades of corporate experience in Telecommunications, Healthcare and the Banking Industries.
As a wife and parent, she strongly believes in a quote by James Allen which reads: "The vision that you glorify in your mind, the ideal that you enthrone in your heart-this you will build your life by, and this you will become."
Visit ChangingYourLifeCoaching.com to learn more about me.
If you have any further questions about this program, then please feel free to contact us.


Course Curriculum
Program Modules 1 through 5
Available in days
days after you enroll
Frequently Asked Questions
When does the course start and finish?
The program is self-coaching which you can take it at your own pace and at a time and place which is most convenient for you. You can begin to take the program the same day you purchase it. You will always have access to the program from the date of your purchase.
How long do I have access to the course?
This program was designed so that you could complete it within 30 days. However, you will have access to the program from the date you purchase it. It is recommended to complete the program within 30 days to gain momentum for staying motivated and committed to achieving what you want for managing your time during your day more effectively.
What if I am unhappy with the course?
We want you to be happy with your purchase. If you are unsatisfied with your purchase, contact us in the first 30 days and we will give you a full refund. If you chose an option which included coaching sessions, then any coaching sessions that have already been completed with you within the first 30 days will not be refunded. The only coaching sessions that will be refunded within the first 30 days are the sessions that have not been conducted with you.